Water Efficiency Classes and Seminars
Water Efficiency Classes and Seminars
The City of Brighton is committed to using water efficiently and we cannot do it without you, our residents! We are partnering with local entities that specialize in all things water conservation to bring the expert knowledge and top notch education to Brighton citizens. Check out our upcoming water efficiency seminars and workshops below and sign up for your spot today!
Resource Central's Water-Wise Landscape Seminar
Brought
to you by Resource Central in partnership with the City of Brighton, Water-Wise Landscape Seminars are expert-led, free and open to the public. So, whether you are a budding gardener or a seasoned pro, jump start your garden by learning about Xeriscape and other sustainable landscape practices.
Topic: The Basics of Xeriscape
Date/Time: Thursday, April 12, 2018 from 6-8 pm
Location: Brighton Recreation Center - 555 N. 11th Avenue Brighton, CO 80601
Speaker: Eric Hammond of CSU Extension - Adams County
Description: Join us and learn the principles of Xeriscape and how to apply them to your landscape! This class will explore the "how to's" of conserving water while creating a functional and attractive outdoor space. Horticulturist expert, Eric Hammond of CSU Extension - Adams County, will discuss water-wise plant varieties, irrigating your landscape efficiently, cutting edge irrigation technology, and ways to modify existing landscapes to cut back on water use. Whether you have a small, backyard project or are doing drastic renovations, this class will focus on practical DIY solutions to everyday challenges in the landscape. Join us for an evening of empowering tips and tricks to improve your outdoor space and save water!
Registration: http://events.constantcontact.com/register/event?llr=fmphqbdab&oeidk=a07ef2yes9t80c01215
Event Info : https://resourcecentral.org/event/brighton-april-12/
Anythink Brighton's Outdoor Water Efficiency Workshop

Do you love your landscape, but are looking for ways to reduce the time, energy and water that go into maintaining it? Look no further than this program at the Anythink Brighton Library! The City of Brighton is partnering up with the Anything Brighton Library to bring Brighton residents a workshop on outdoor water efficiency. This program, titled "Xeriscaping: Go With the Flow," will dig into the 7 Xeriscape principles and how to realistically apply these to your yard to reduce your water use yet also cultivate a healthy, beautiful landscape to enjoy. Registration is suggested, but not required.
Topic: Xeriscaping: Go With the Flow
Date/Time: Tuesday, April 24, 2018 from 6-7 pm
Location: Anythink Brighton Library- 327 E Bridge St, Brighton, CO 80601
Speaker: Morgan Hopkins-Crawley, City of Brighton Utilities Program Coordinator
Description: Get water-wise in your landscaping this summer! Learn about essential Xeriscape principles and gain tips for improving your water efficiency.
Registration: https://www.anythinklibraries.org/events/xeriscaping-go-flow
Event Info: https://www.facebook.com/events/560539167650581/
City of Brighton + CSU Extension Adams County = Smart Irrigation Month Workshop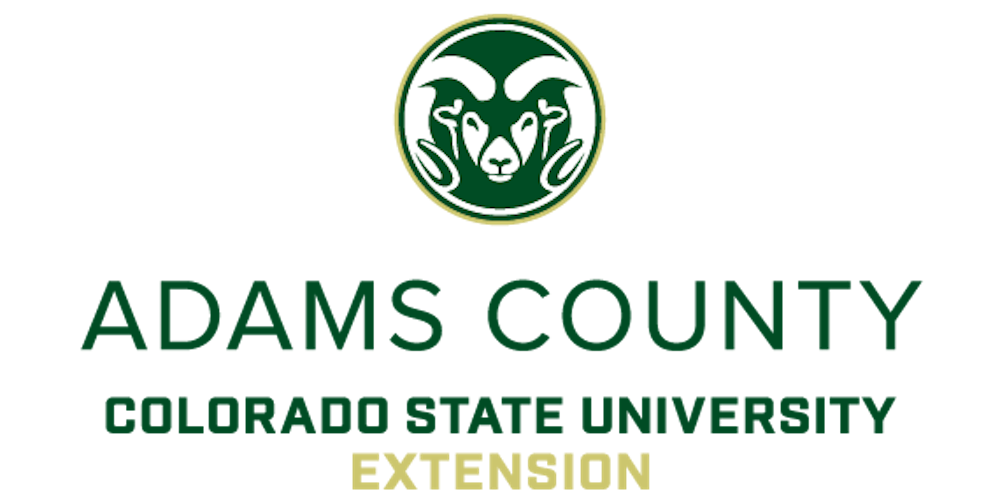 Smart Irrigation Month, celebrated in July, is an Irrigation Association initiative to promote the social, economic and environmental benefits of efficient irrigation technologies, products and services in landscape, turf and agricultural irrigation. To further this initiative, the City of Brighton is teaming up with the Colorado State University (CSU) Extension Service- Adams County to bring a smart irrigation workshop to Brighton residents. This workshop will focus on irrigation- routine system checks, coverage & uniformity, irrigation technologies, installation and maintenance of drip systems, and plant-water demands. Water you waiting for? Don't miss out on this workshop!
Topic: Irrigation Efficiency
Date/Time: Thursday, July 12, 2018 from 6-7 pm
Location: Brighton Recreation Center - 555 N. 11th Avenue Brighton, CO 80601
Speaker: Eric Hammond of CSU Extension - Adams County
Description: Check back soon!
Registration: Check back soon!